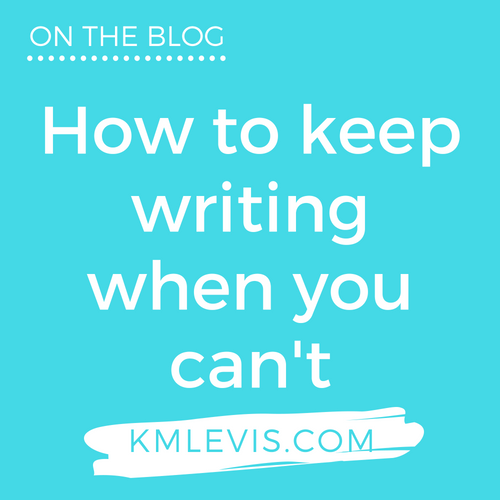 Writing isn't an easy process – ask any author. It's not all sitting around ruminating in our pyjamas, tea in hand, Enya in the background. Most days I barely have 10 minutes to spend finishing my novel. Life gets in the way. That's just the reality of it. But we write anyway because it is what we love to do. In this post, I list three ways that I keep writing even when the muse isn't around.
I plot (ish)
I only discovered plotting a year and a half ago and I've sort of stuck to it. I still don't plot chapter by chapter but I create an outline of sorts. I have an idea of the start, middle and end, the characters, the setting, the struggles, the ending. I write down as much details as I can before I start to write. It helps keep the flow going during those days when writing is like pulling teeth. When there is some sort of direction, and I've formed the characters beforehand, I end up with an idea on how these characters are going to deal with a certain situation.

I force that muse out
After years of being a journalist and constantly being on deadline, you get used to working under pressure. Need a 1,500-word article in 24 hours? No problem. Want two 1,500-word articles in 24 hours? Sure can do! Because of that training, I can push through when things get difficult. I force that creativity out. I find that if I take out all distractions (bye Netflix) and put on some inspiring music (Josh Groban, not Enya), and just start typing, I can force a couple of hundred words out. It's not easy but it works for me.
I write in short bursts
I'm not sure how other authors do it but for me, I write in short bursts. What works for me is 30 minutes each day – sometimes even just 15 minutes if my day job is really demanding. Writing is a marathon, right? Whatever small thing you can put in each day goes a long way. I've written three novels with the 30-minute burst method. Other authors can't function that way but I can and I find that it works for me. And I think my muse can only work in short bursts, too. So win, win!